Meet Vivek Gurudutt MD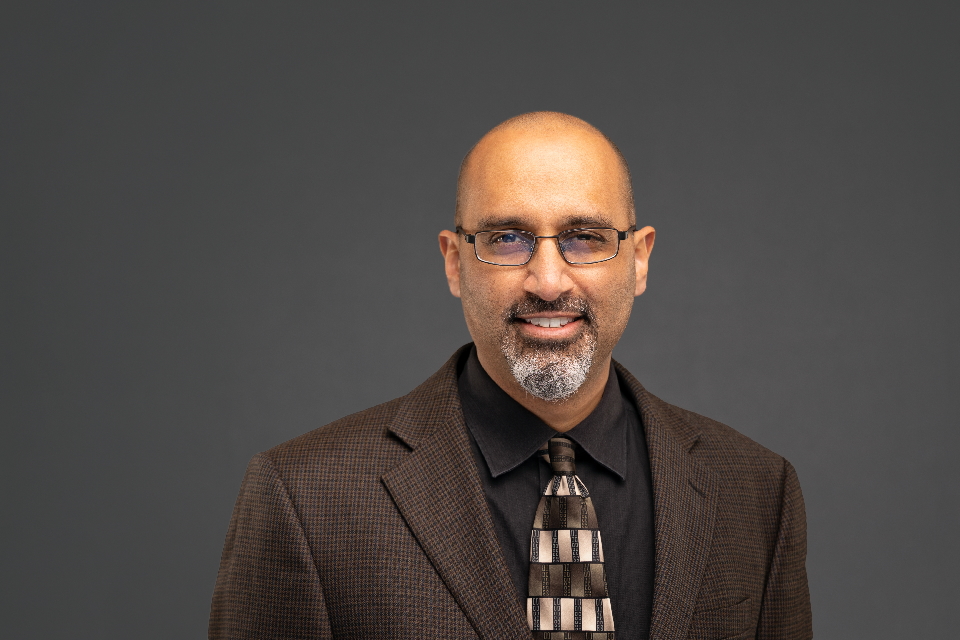 Specialties: Thyroid / Head / Neck
Vivek Gurudutt MD is an expert in head and neck oncology, providing cancer patients with the exceptional care they need.
Dr.  Gurudutt graduated from the Indiana University School of Medicine and completed his otolaryngology residency at Rush University Medical Center in Chicago, Illinois. He then finished a fellowship in Head and Neck Oncology at the University of California, San Francisco.  He spent several years teaching at Mount Sinai School of Medicine in New York City, where he provided instruction to medical students, residents, and fellows about head and neck cancer surgery and general otolaryngology. Dr. Gurudutt also took part in the World Trade Center Program, which provided care for first responders affected by 9/11.
In addition to providing surgical treatment to cancer patients and his academic post, he has directed treatment of Salivary Diseases for the Department of Otolaryngology, Head and Neck Surgery, and has given a number of lectures on a variety of surgical techniques, ranging from minimally invasive approaches to salivary gland surgery to the surgical treatment of thyroid disease. Dr. Gurudutt has also published a number of articles and book chapters that detail head and neck cancer treatment, head and neck reconstruction, emergency management of airway problems, skin cancer, and minimally invasive surgical techniques.
Today, Dr. Gurudutt practices in Alpharetta and Cumming, where he provides surgical treatment to cancer patients in addition to general ear, nose, and throat conditions. Dr. Gurudutt has extensive experience in providing surgical treatments of head and neck cancers and tumors. He also performs surgical treatments for conditions affecting the thyroid and parathyroid, sinuses and salivary glands.
Even as Dr. Gurudutt expands his services, he holds onto many of the basic principles he held as a student. He continues to focus on medical outreach.  For example. Dr.  Gurudutt started his medical school's first student-run international outreach program, which organized an effort and raised funds to send a medical team to provide medical care for pediatric patients living in a remote region of Mexico's Sierra Madre mountains. Dr. Gurudutt has continued his medical outreach efforts,  providing head and neck cancer screenings in the community.  In addition, he has a passion to improve physician well-being to improve patient care and satisfaction.
Vivek Gurudutt MD has hospital privileges at Northside Hospital Forsyth and WellStar North Fulton Hospital. Contact us today.