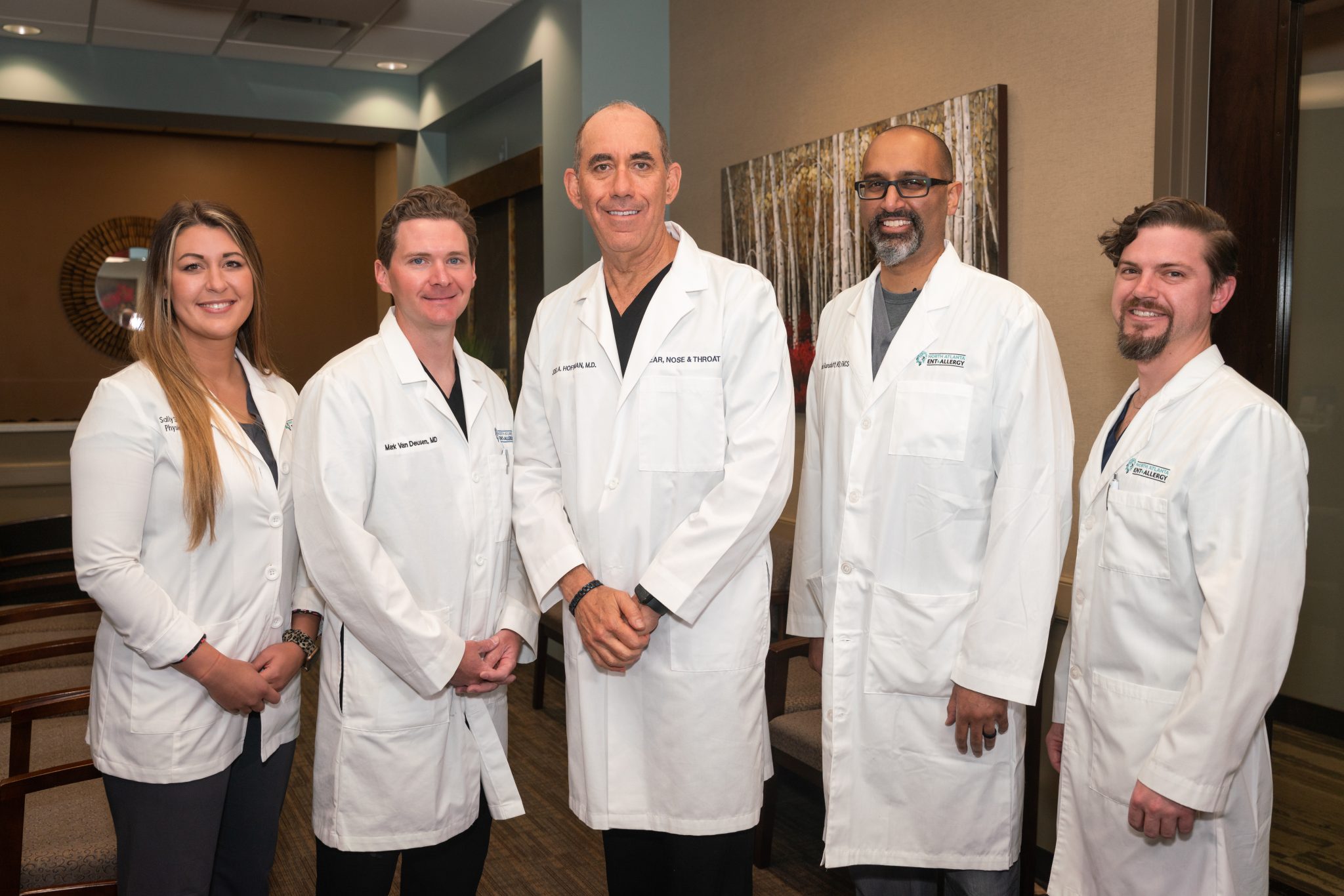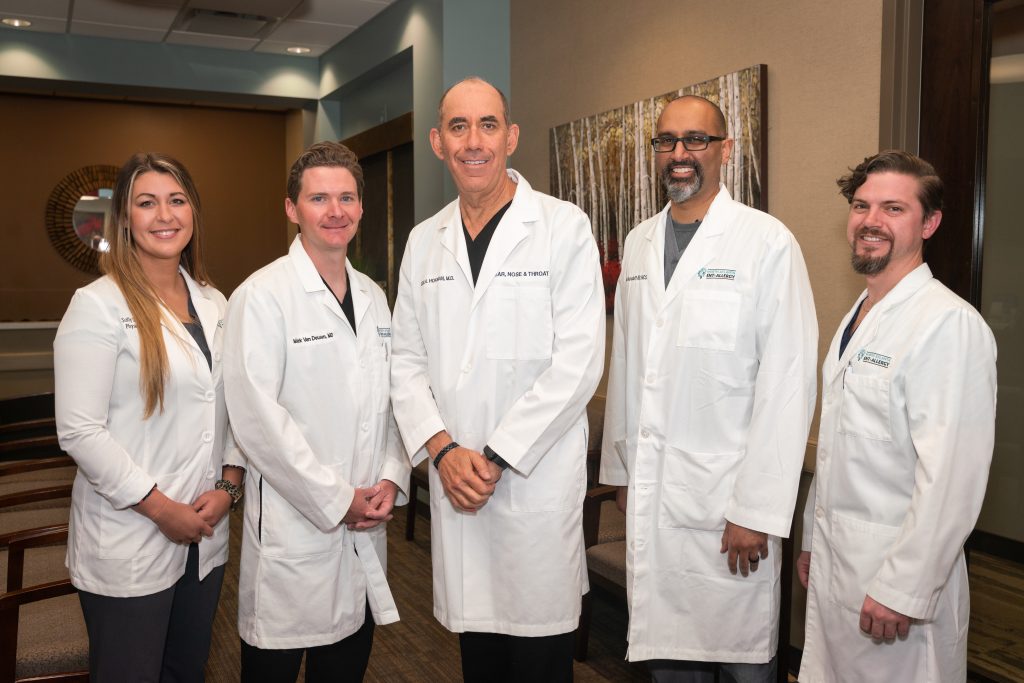 The physicians at North Atlanta Ear, Nose, Throat, and Allergy have been providing exceptional ENT and Facial Plastic Surgery care to Alpharetta, Cumming, Dawsonville, and surrounding areas for 25 years.
Our providers and support staff members take pride in offering full-service ear, nose, throat, allergy, and sinus treatments to address a wide range of conditions.
Dr. Joel A. Hoffman has been practicing as an Ear, Nose and Throat specialist in the Cumming and Roswell area for the past 25 years. Dr. Joel A Hoffman is a double board-certified physician specializing in rhinology (nasal and sinus disorders) and sleep medicine.
Dr. Hoffman has helped develop an innovative procedure (nasal valve suspension suture) to correct nasal valve obstruction. Having performed over 1200 cases with a greater than 90% success rate, Dr. Hoffman is able to relieve nasal obstruction in many patients who fail traditional nasal surgery (correction of a deviated septum and reduction of the turbinates).
Experienced in advanced sinus techniques (image guided sinus surgery and balloon sinuplasty), Dr. Hoffman offers the latest technology to correct some of the most difficult nasal and sinus problems. Read More About Dr. Joel Hoffman.
Dr. Mark B. Van Deusen is trained in all aspects of otolaryngology and sees patients in both Alpharetta and Cumming. His passion for practicing otolaryngology is evident in his many interests. He enjoys treating patients with sinus disease, nasal obstruction, and allergies. When medical management fails, Dr. Van Deusen is skilled in endoscopic sinus surgery, Septoplasty, and rhinoplasty techniques. In some cases, Dr. Van Deusen is able to perform in-office sinus procedures to improve sinus drainage and improve nasal breathing. Read More about Dr. Mark B. Van Deusen.
Dr.  Gurudutt graduated from the Indiana University School of Medicine and completed his otolaryngology residency at Rush University Medical Center in Chicago, Illinois. He then finished a fellowship in Head and Neck Oncology at the University of California, San Francisco.  He spent several years teaching at Mount Sinai School of Medicine in New York City, where he provided instruction to medical students, residents, and fellows about head and neck cancer surgery and general otolaryngology. Read more about Dr. Gurudutt
Christopher A. Lord, MD was born in Tennessee, but was raised in New England, where he spent the majority of his childhood in both New Hampshire and Maine. He pursued his pre-medical studies at Duke University, and graduated Magna Cum Laude with a major in Biology and a minor in Chemistry. Thereafter, he spent a few years working in two different laboratories at Duke, exploring and immersing himself in a variety of biomedical research experiences. Read more about Dr. Lord
Linda M. Stahelek, M.A., has practiced audiology for 20 years in various medical settings. She has a great interest in adult and pediatric hearing disorders, hearing aid evaluation, dispensing and counseling. Linda is a member of the American Speech, Language, and Hearing Association as well as the Greater Atlanta Audiological Society. Read more about Linda Stahelek.
Dr. Kochilas has experience in diagnosing and treating hearing disorders for patients of all ages. She provides the best possible evaluation and treatment of hearing disorders and communication needs through hearing aid (including BAHA, bone-anchored hearing aid) fitting and service. Read more about Dr. Helen Kochilas.
Elizabeth Mallcott is a GA licensed audiologist who joined our practice in March 2019. A native of Georgia, she has an undergraduate degree in speech language pathology from the University of West Georgia. She received her Master's degree in Audiology from the University of Tennessee in 2001. Read more about Elizabeth Mallcott.