North Atlanta ENT & Allergy is proud to offer Inspire Upper Airway Stimulation therapy, a new treatment option for obstructive sleep apnea.  Unlike CPAP, Inspire Therapy works from inside the body with the patient's natural breathing process.
How Does Inspire Therapy Work?
While you're sleeping, Inspire monitors every breath you take. Based on your unique breathing patterns, the system delivers mild stimulation to the hypoglossal nerve which controls the movement of your tongue and other key airway muscles. By stimulating these muscles, the airway remains open during sleep.
The Inspire obstructive sleep apnea device is controlled by a small handheld sleep remote. The remote allows you to turn Inspire Therapy on before bed and off when you wake up, increase and decrease stimulation strength, and pause during the night if needed.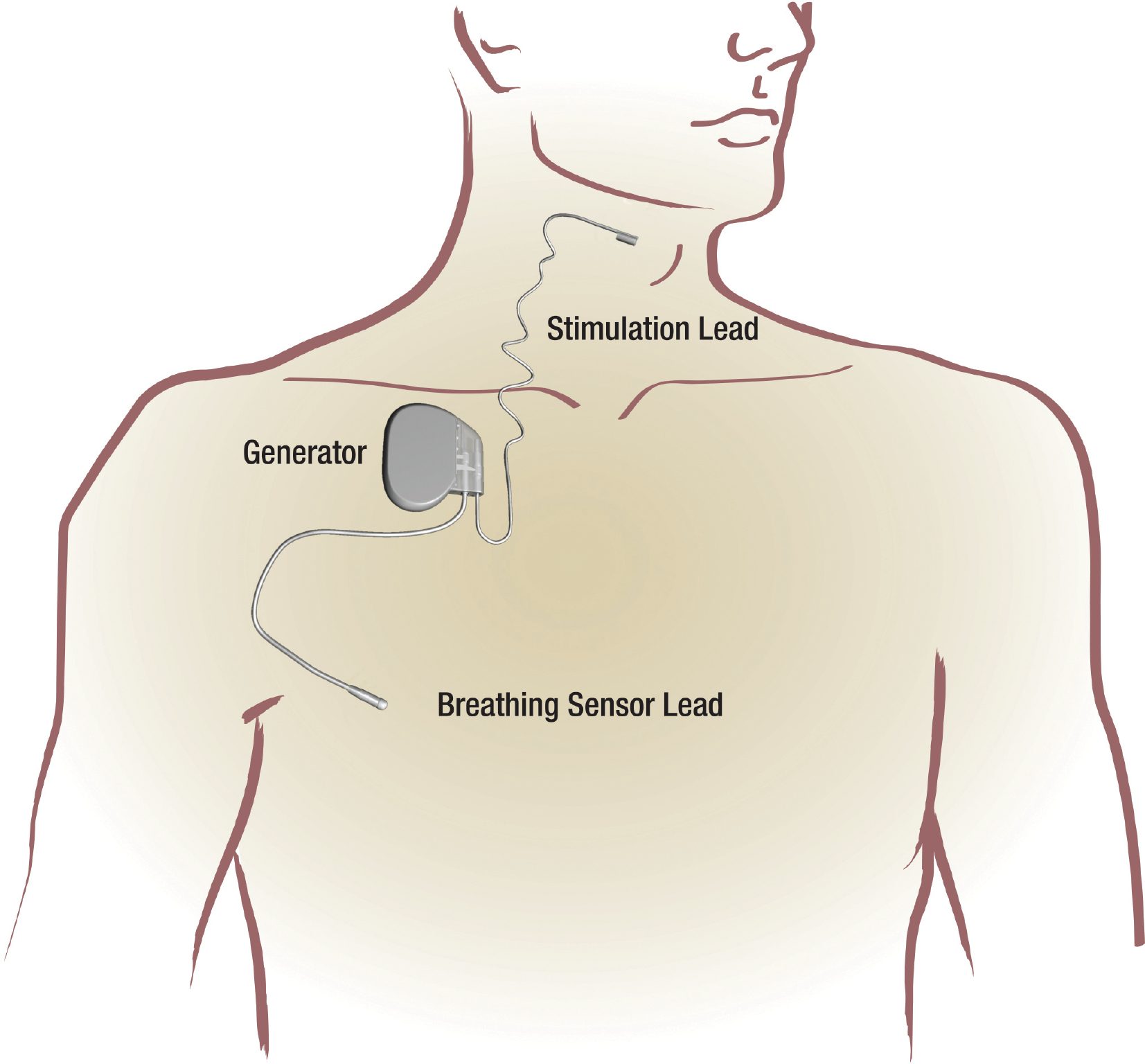 Is Inspire Therapy Right for You?
You may be a candidate for Inspire Therapy if you:
Have Moderate to Severe Obstructive Sleep Apnea
Are Unable to Tolerate or Benefit from CPAP
Are Not Significantly Overweight
Are Over the Age of 22
The first step is to schedule a consultation with one of our Inspire Therapy-trained physicians to evaluate your overall health status and perform an examination of your airway anatomy to determine if Inspire Therapy might be a suitable alternative for you.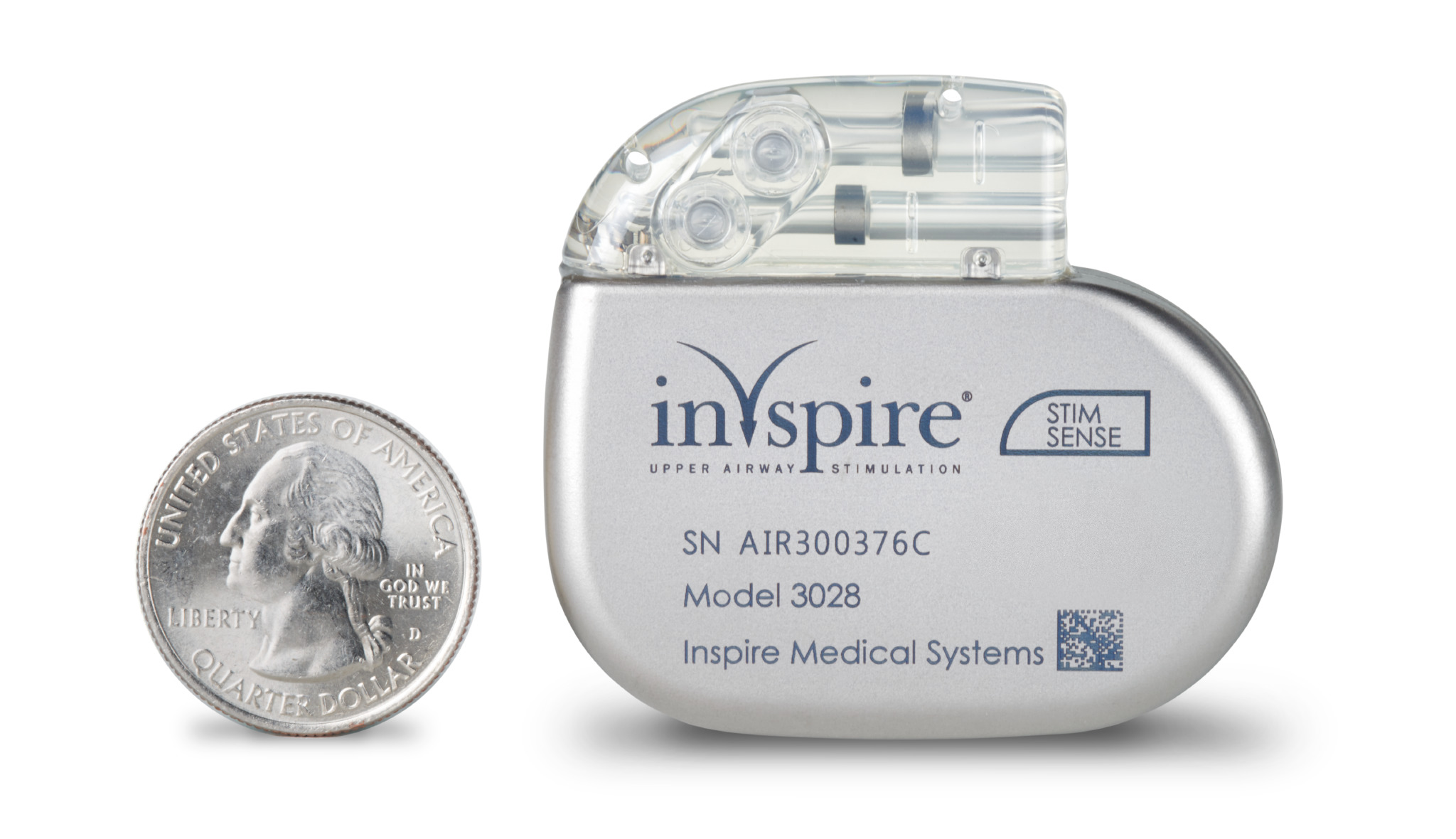 Inspire Therapy – Patient Reviews
Proven Results with Inspire Therapy
Inspire Therapy is a clinically proven sleep apnea treatment option.
The STAR clinical trial, involving 126 Obstructive Sleep Apnea (OSA) patients across the United States and Europe, began in 2010 to evaluate the safety and efficacy of Inspire Therapy. One-year STAR Trial results were published in the New England Journal of Medicine1, in January 2014, and Inspire Therapy received approval by the United States Food and Drug Administration (FDA) in April of that year.
Long-term STAR Trial outcomes show that sleep apnea patients receiving Inspire Therapy experienced significant and sustained reductions in sleep apnea events and significant improvements in both quality of life and daytime functioning*, as measured by various questionnaires.