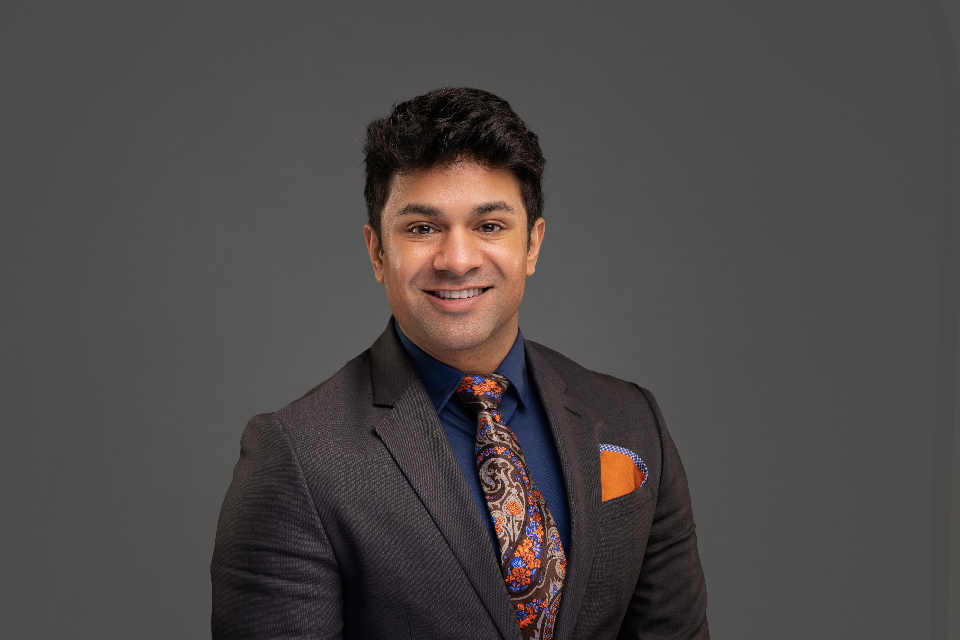 Meet Marc Polacco, MD
Dr. Marc Polacco grew up in Minnesota, where he attended Gustavus Adolphus College, obtaining Bachelor of Arts degrees in both Biology and Chemistry, as well as a minor in music. He then received a full-tuition scholarship to attend medical school at the University of Iowa, where he graduated with distinction in research and the humanities. In addition, he secured a research grant from the Alpha Omega Alpha Honor Medical Society, an award granted to only one student at a medical school annually. In his final year he was inducted into the Gold Humanism Honor Society in recognition of his volunteerism at a free mental health clinic. Dr. Polacco strongly believes in maintaining a balance of science and humanities in practicing the art of medicine.
Following medical school, he completed a 5-year residency in Otolaryngology–Head and Neck Surgery, one of the most competitive specialties, at Dartmouth-Hitchcock Medical Center. During his time at Dartmouth, he published numerous scientific articles and received the New England Otolaryngology Society resident research grant, awarded to only one resident annually among all Otolaryngology residents in New England. Following residency, he was selected amongst a nation-wide pool for a Facial Plastic and Reconstructive Surgery fellowship position at the University of California, San Francisco (UCSF). Additional fellowship training allowed Dr. Polacco to focus on perfecting surgical skills and the artistry of facial plastic surgery, as well as perform numerous clinical trials on the latest neuromodulators and optimization of treatment.
Continuing to balance science with the humanities, during his fellowship he and a Dartmouth colleague collaborated to launch a non-profit organization, the American Melanoma Institute, dedicated to education, research, and support of those diagnosed with melanoma as well as their loved ones.
Dr. Polacco is a strong proponent of education and has served as a volunteer clinical assistant professor of facial plastic surgery at Augusta University. He has also been chosen amongst his peers to be a reviewer for the journal Otolaryngology-Head and Neck Surgery, as well as the Aesthetic Surgery Journal.
Whether you're interested in "fine-tuning" or a "complete makeover", Dr. Polacco will be sure to listen to your concerns and develop a customized treatment plan.